Semicolon; Memoir of a Colon Cancer Survivor
by Mark T. Arsenault
Semicolon takes a frank but humorous, and often witty, look at the procedures and events surrounding one man's journey through colorectal cancer. Mark takes on the serious, at times frightening, and potentially deadly issues. It will enlighten and entertain you at the same time.
Semicolon Book Sample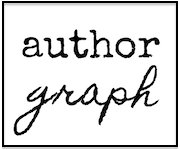 Below is a short sample from the original blog upon which this book is based:
Part 1: The Good News Is…
July 26, 2009
For some time I've been dealing with a medical issue, which many of you already know. A number of concerned folks have been asking me what the outcome of recent doctor's visits and tests is. I've talked to those closest to me (including family and friends). I've decided to put it into writing and let the rest of you in on what's going on with me.
The short answer: I was recently diagnosed with colon cancer and I will be having surgery soon to remove it. I expect to be out of work for a month for recovery and then back to normal.
The longer answer is more involved and will also answer many questions people have. If you care to learn more, including events that led up to the diagnosis, my attitude about the situation, prognosis, etc., then please keep reading. If not, I understand completely. At least now you know and the mystery is revealed.
Why Write About It?
I gave a lot of thought to whether or not to write about this and share it with people via the Internet. Ultimately I felt it was a good way to tell my story one more time, to inform people who want to know more details with my having to retell it in person. I am pretty open about things and I don't mind sharing my experience with people who sincerely want to know (rumor mongers and nosey people, not so much).
I have told the story, discussed my feelings, and discussed the possible prognosis quite a few times already. I love that people care enough to want to know but I am getting tired of telling the tale. Each time I relive some of the emotions. I am already physically fatigued at times. This gives me something to point people to who want to know while giving myself a break from talking about it.
How It Began
Around the early part of May I developed symptoms, rather suddenly (or so it seemed to me), constipation being the most obvious – and uncomfortable – one. There was also a trace amount of blood. Not enough to worry me but enough to make me think 'Hm. That's odd..' I tried home treatment thinking it would clear up soon.
Product Details
Author: Mark T. Arsenault
Forward by: Randolph Henniger
Editor: Darren Watts
Pages: 182
Format(s): Paperback, E-book, Kindle
ISBN: 978-1-890305-05-5
LCCN: 2014941816
SRP: $14.99
Street Date: June 27, 2014
Available from: Amazon.com, Barnes & Noble
Categories:

Biography & Autobiography:
Personal Memoirs
Health & Fitness : Diseases – Cancer
Self-Help : Motivational & Inspirational
Semicolon Promo Video
Available from Amazon.com and BN.com.
Reviews
5 stars! "A Must Read"
"[Semicolon] is a non-fiction story; told in first person. And a very great tale at that…" – By  Nina, Author   on January 29, 2015
5 stars! "Heartfelt Guide for Every Colon and Rectal Cancer Patient and Their Caregivers"
"Mark has written a very heart-felt and personal story which goes beyond his situation, providing a pathway of knowledge for those with colon or rectal cancer." – By  Michael L. Jackson on October 3, 2015
5 stars! "…other colon/rectal cancer patients go through this is a good book!
 "If you want the cold hard truth about what this man and other colon/rectal cancer patients go through this is a good book!" – By Roberta Kinkead on October 1, 2015
About the Author
Mark Arsenault is a John Maxwell Certified Coach, Teacher, and Speaker and is dedicated to bringing positive mindset and motivational training to individuals and organizations. Mark is a Best-selling and award-winning author of a number of books, including Beat the Curve, with Brian Tracy, and the best-selling Semicolon; Memoir of a Colon Cancer Survivor and A New Home (The Jen-Jen Chronicles, Book One). He's been quoted in SUCCESS Magazine, USA Today, The Wall Street Journal, The Washington Post and The New York Times. He also appeared in a national anti-smoking campaign. Visit Mark's blog at http://MarkTruth.com.
Visit Mark's page on Amazon.com, Goodreads, Smashwords, and Wattpad.
Request an authorgraph! I'll personally authorgraph any of my eBook's you've purchased.